Intertechnology Inc. - Position Transducers, Displacement Transducers, String Pots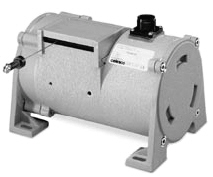 Intertechnology Inc supplies a wide range of position measurement products and transducer products including position transducers, displacement transducers, linear potentiometer, string pots, displacement and distance sensors.
Position Transducers and Displacement Transducers from Capacitec, Celesco, Kaman and Trans-Tek.
Load Cells from Lebow Products, Tovey Engineering, Revere Transducers, Sensortronics, Strainsert and Tedea-Huntleigh.
Pressure Transducers from Ashcroft, Capacitec, GP:50, Honeywell and Kaman.
Torque and Force Transducers from Kistler, Lebow Products, Revere Transducers, Sensortronics, Strainsert, Tedea-Huntleigh and Tovey.
Accelerometers from Kistler.
| | |
| --- | --- |
| Load Cells | Position/Displacement Transducers |
| | |
| | |
| --- | --- |
| Pressure Transducers | Torque and Force Transducers |
| | |